Tennis in wheelchair
17 August 2019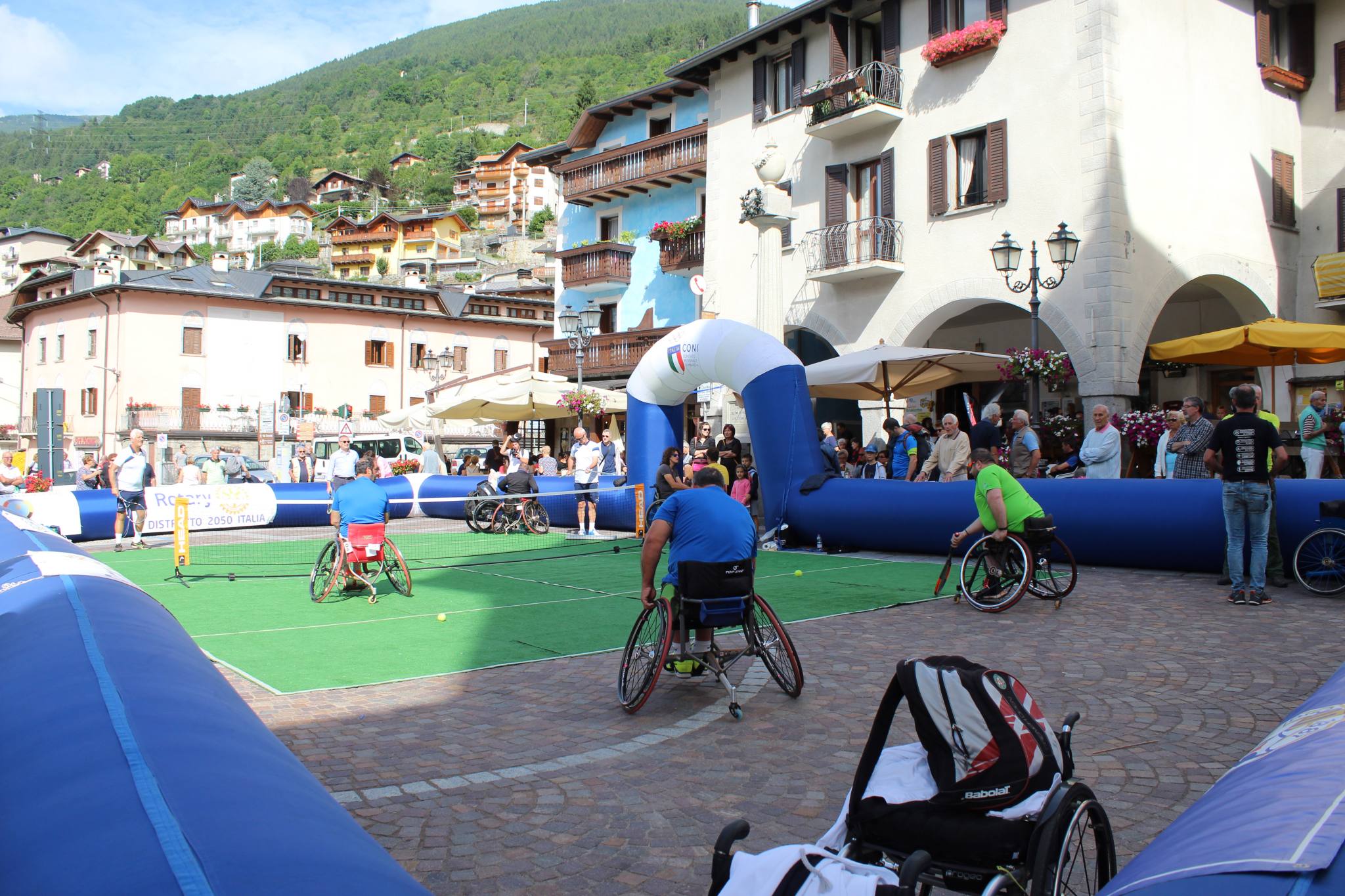 On August 17th, 2019, the third edition of the now-established "Tennis in Pram" day was held at the square of the municipality of Vezza d'Oglio, where young people with physical disability (most of them were paraplegic) performed in a tennis competition.
Some of them play regularly, for others it was the first time. There was a good feedback from the audience, which interacted with the athletes.
The event was promoted by some Rotary Clubs from District 2050 (Adda Lodigiano, Lovere Iseo Breno), Ski School Ponte di Legno, Pro Loco and the Municipal Administration. The aim is to spread the sport among children with disabilities, both physical and intellectual, considering the same as a means of social inclusion.